Men's Terra Lites Mid Nano Composite Toe Athletic Safety Work Shoe
Men's Terra Lites Mid Nano Composite Toe Athletic Safety Work Shoe
Inspired by ultralight athletic footwear, the Terra Lites® Mid fuses the lightweight breathability of ripstop nylon with the durability of PU to get the best of both worlds. The streamlined styling and action-ready slip-resistance work together with critical safety features like a composite KRYPTOE® safety toe and composite plate. With less weight, greater comfort and more breathability than ever before, the Terra Lites® Mid is engineered to fend off the inevitable scuffs and abrasions from fast-paced work environments.
Ultralight ripstop upper with PU reinforcement
Two-layered foam comfort collar
Breathable and moisture-wicking lining
Durable climbing rubber toe protection
Injected EVA high rebound midsole
Slip-resistant rubber pod outsole
Cored center channel with TPU support plate
Premium comfort PU + eTPU JETSTRIDE® FOOTBED™ insole
CSA and ASTM approved nano composite KRYPTOE® safety toe, composite plate, ESR/EH
TERRA FIRMA-FLEX™ – 100% Metal Free
Style available: Black (4NRTBK)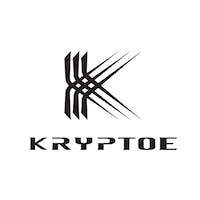 KRYPTOE®
20% lighter than previous generations, Kryptoe® technology incorporates specially woven fibres with highly impact-resistant resins. The result is a globally certified, lightweight, low-profile composite toe.

TERRA FIRMA-FLEX™
TERRA FIRMA-FLEX™ lightweight Metal-Free technology. This revolutionary combination of super-weaved high tensile fabric and resilient polymer compounds makes for one tough toe- cap. The sole plate, constructed of laminated layers of this extraordinary composite, is even stronger: averaging 20% more resistance than traditional steel plates.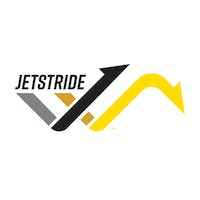 JETSTRIDE®
Delivers advanced rebound technology in a lightweight, durable design. Pressure pods, engineered for extra bounce, are molded in high-impact strike zones for on-target cushioning.


LIGHTWEIGHT IS ON THE RISE
Terra Lites® Low and Mid – lightweight and hard-working.
Your work is hard enough as is — that's why we stripped all the unnecessary weight out of the Terra Lites®. What's left is lightweight, hardworking footwear that helps you get the job done.
Slip Resisting Results
The following average coefficients of friction (CoFs) were attained under specified test conditions according to the CSA Z195-14 standard. Tested at Satra Technology Services.
Test Surface
Flooring


Mode of Test
Results (CoFs)
Quarry Tile
Dry
Flat
1.02
Heel
0.94
Wet
Flat
0.73
Heel
0.70
Stainless Steel
Wet
Flat
0.87
Heel
0.80
Floor and air temperature, type of flooring, a contaminated floor surface are all variables that can affect the slip resistance of footwear. We recommend you seek the advice of your retailer, safety officer, and/or TERRA, a division of VF Outdoor Canada, Co. for appropriate footwear for your application.