Men's Terra Crossbeam Composite Toe Winter Safety Work Boot
Men's Terra Crossbeam Composite Toe Winter Safety Work Boot
Conquer the cold in the TERRA® Crossbeam. This cold climate work boot is built with a removable 3-layer lining system and 400 grams of Thinsulate™ Ultra insulation to keep you warm down to -40°C/-40°F. The full grain, water-repellent leather upper is triple-stitched and seam-sealed to a PU shell bottom that stays flexible in extreme weather. Protection comes from a composite toe and composite plate mounted on top of a high-traction rubber outsole with a diamond cleat pattern designed for cold-weather grip.
Full grain water-repellent leather upper with sealed seams and an integrated pull tab
Removable 3-layer lining system
400 gm Thinsulate™ Ultra insulation, and AGION® antimicrobial-treated Cambrelle® lining
High-traction, thermal-tested rubber outsol with diamond cleat design
Direct-injected, cold-formulated PU shell bottom with doffing-assist heel prong
Two layer mesh and EVA moisture capture frost plug insole
CSA and ASTM approved composite safety toe, composite plate, ESR/EH
Comfort Rated -40°C/-40°F
Style available: Black (4NQUBK)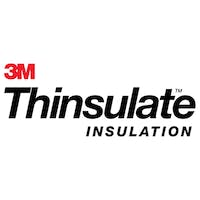 3M™ THINSULATE™
THINSULATE™ insulation works by trapping air molecules between you and the outside. The more air a material traps in a given space, the greater its insulating value. Because the microfibers in Thinsulate™ Insulation are finer than other fibers, they trap more air in less space, which naturally makes it a better insulator.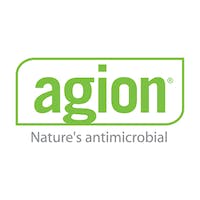 AGION®
AGION® technology is built-in to combat odour-causing bacteria and resist fungal, mold and mildew growth on the treated surface.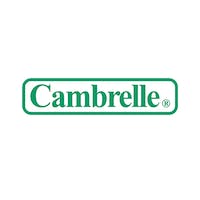 Cambrelle
Cambrelle® fabric lining provides superior moisture management, comfort technology and abrasion resistance. These elements are fundamental for all-day performance.
Shut out cold, focus on work
Frigid cold—a distraction you don't need. The Crossbeam seals it out with a removable 3-layer lining with 400 grams of Thinsulate™ Ultra insulation rated to 40°C/-40°F, even if you're not moving. A composite toe and plate are mounted on top of a high-traction, diamond cleat outsole to grip in extreme cold.
Slip Resisting Results
The following average coefficients of friction (CoFs) were attained under specified test conditions according to the CSA Z195-14 standard. Tested at Satra Technology Services.
Test Surface
Flooring


Mode of Test
Results (CoFs)
Quarry Tile
Dry
Flat
0.93
Heel
0.8
Wet
Flat
0.86
Heel
0.72
Stainless Steel
Wet
Flat
0.62
Heel
0.43
Smooth Ice
Wet
Flat
0.15
Heel
0.08
Floor and air temperature, type of flooring, a contaminated floor surface are all variables that can affect the slip resistance of footwear. We recommend you seek the advice of your retailer, safety officer, and/or TERRA, a division of VF Outdoor Canada, Co. for appropriate footwear for your application.