Men's Terra Patton 8" Aluminum Toe Safety Work Boot
Men's Terra Patton 8" Aluminum Toe Safety Work Boot
Take on tough jobs in absolute comfort—designed to keep the weight down without compromising on safety. The aluminum safety toe gives you the protection you need, while molded TPU heel and toe bumpers fend off scuffs. Underfoot, the JETBOUND® insole provides instant cushioning, and the outsole dials in the slip resistance while pushing water away. With critical protection and durability built in, the TERRA® Patton is the essential tool for the job.
Premium waterproof leather upper
Moisture-wicking lining with CLEANFEET® odor-control treatment
Molded TPU toe bumper for increased abrasion resistance
Rigid, TECTUFF™ external heel counter
Cemented, shock-absorbing, high rebound PU midsole
High-traction, oil, acid and slip-resistant, heavy-duty rubber outsole
Dual-density high rebound EVA JETBOUND® FOOTBED™ insole
CSA and ASTM approved aluminum safety toe, composite plate, ESR/EH
Style available: Brown (4NS5BN)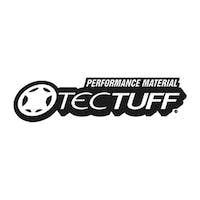 TECTUFF™
TECTUFF™ PU coated leathers use a proprietary process and chemistry which delivers extreme durability. The polyurethane formula is securely bonded through heat and pressure to the leather substrate. The resulting finish is the most durable in the industry and is impervious to dirt, oil, and stain penetration.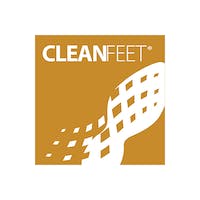 CLEANFEET®
CLEANFEET® odor control treatment is a game-changer in the footwear universe. This patented technology doesn't just help odor - it actually works to prevent odor before it starts. CLEANFEET® stops odor dead in its tracks. CLEANFEET® is a natural and safe method of controlling odor, guaranteed for the life of your workboots.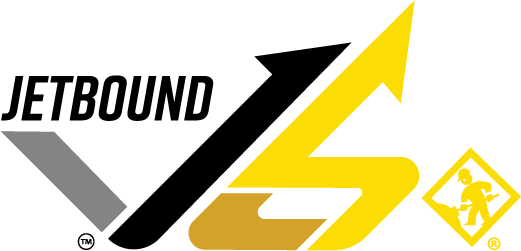 JETBOUND®
The Terra® JETBOUND® insole delivers instant comfort. Ultra-soft, high-rebound EVA pressure pods absorb strike forces while the anatomically contoured shape provides underfoot support. A strong, stable EVA chassis helps lock the foot in place to deliver unmatched comfort, support and dynamic elasticity at work.
ESSENTIAL PERFORMANCE.
Everything you need, nothing you don't—with lightweight, aluminum safety toe protection, extreme slip resistance, and EVA Jetbound™ insole providing all-day support as you take on the job in absolute comfort.
Slip Resisting Results
The following average coefficients of friction (CoFs) were attained under specified test conditions according to the CSA Z195-14 standard. Tested at Satra Technology Services.
Test Surface
Flooring


Mode of Test
Results (CoFs)
Quarry Tile
Dry
Flat
0.93
Heel
0.99
Wet
Flat
0.68
Heel
0.66
Stainless Steel
Wet
Flat
0.59
Heel
0.58
Floor and air temperature, type of flooring, a contaminated floor surface are all variables that can affect the slip resistance of footwear. We recommend you seek the advice of your retailer, safety officer, and/or TERRA, a division of VF Outdoor Canada, Co. for appropriate footwear for your application.